News
News 29th May 2021
We Don't Just Work with Businesses!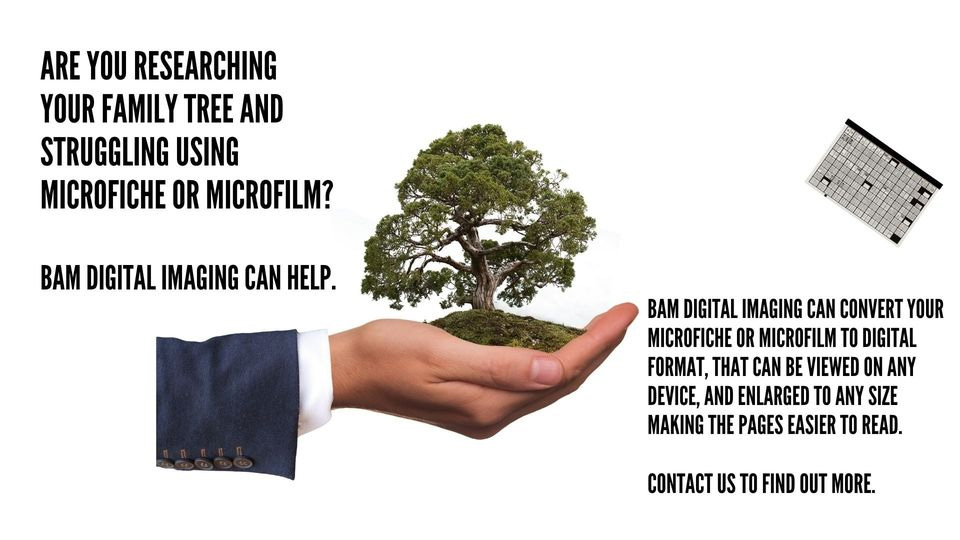 Attention all Family History Societies, Family History Researchers and Genealogists. Have your microfiche and microfilms converted to digital format and get all the benefits that digitising brings. You will no longer have to sit in a darkened room trying to read information on microfilm or microfiche on a poorly lit viewer. You will be able to load the images on to your computer, laptop or tablet and increase the size of the image to make it easier to read. You will also be able to print any pages or email them. Contact us for full details and free samples.
News
News 19th May 2021
WOW! 2021 Sees BAM Digital Imaging Celebrate 40 Years of Supplying Document Management Solutions
Many things have changed in that time! We started out like many as a microfilm service bureau, offering a complete and comprehensive service to organisations and businesses of all sizes, plus many London Borough Council, County Councils and district councils. In 1990 we added digital conversion of documents and drawings to our list of services, and by the mid 1990s we included conversion of microfilm, microfiche and all negative formats. Professional scanning equipment was still in its infancy, and although it was much faster than off the shelf consumer scanners of the time, it was limited in functions, and connected to the computer by SCSI card, video card or firewire. The change in computer technology has made things easier and faster for the scanning bureau, and also the end user.

Microfilm is still used, but mainly by organisations who need certain information and documents to have longevity, and today's microfilm processed and stored correctly can last for up to 500 years, plus you only need a magnifying lens to read it. Many of the documents that businesses have stored are only legally required for a short period of time, typically seven years, this makes digital conversion the perfect choice. You never have to search through piles of boxes, files or paper again only to say "I can't find that document!" All your documents can be found instantly.
We will discuss the process fully with you before work starts, and the system will be designed around your company's own requirements, no two contracts are the same. We look forward to hearing about your project and plans for your Digital Transformation.

We would like to thank all our many customers past, present and future for your valued custom, and we look forward to being of service to you for many years to come.
News
News 15th May 2021
Exciting news, our new facebook page is now live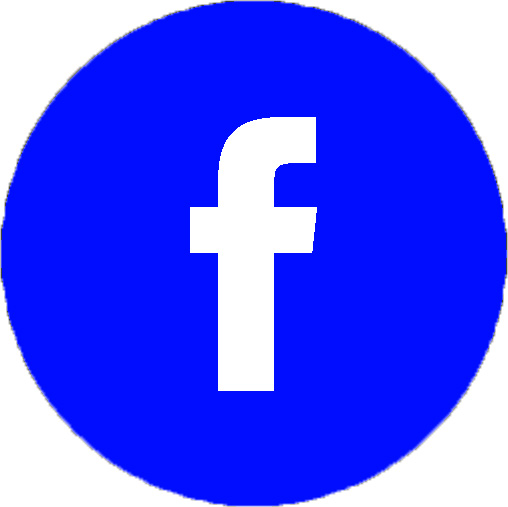 Click the link and follow us. Interact with us about any document management information you need. Let's get a community going where you can get all the answers about digital transformation.
Look out for special offers over the coming months, to help you save money on your scanning projects.

When you need more space - Look no further than your own premises
With COVID-19 changing the way we all work, you may need more space for safe social distancing of your staff. The last thing you want to do in these uncertain times is take on more office space, when the answer could be right in front of you.
All the documents on the shelves in the lefthand image above, could be digitised and stored on one usb flash drive shown in the righthand image.
There is no legal requirement to keep most information in its original paper form if you follow a recognised standard procedure for converting to digital format. Anything you do have to keep can still be digitised and form part of your disaster recovery programme.
Please contact us to find out how easy the whole process is, and to discuss your companies requirements, and how to reclaim that wasted storage space.
News
News 19th February 2021
Today sees the launch of our new website
This is an ongoing project with a couple of areas still under construction, and all pages will see additions over the coming months. If you need an answer to a question that is not covered in our pages, please contact us.
COVID-19 has been challenging for many businesses of all sizes, and B A Micrographics can help in the area of 'Working From Home' and 'Digital Transformation'.
The Challenge and How to Overcome it
Never before have we seen challenges like those of 2020. Businesses of all sizes and sectors have had to adapt to an unprecedented way of operating. One of the problem areas for many companies with employees now working from home has been document and data access, plus security of the information produced and stored in the home environment, and of course GDPR.
B A Micrographics have already helped many companies with 'Digital Transformation' of their paper documents, which have traditionally been stored in their offices or at off-site storage facilities. These digital images are now stored on servers or cloud based document management platforms making the documents available anywhere in the world, and on any device, to staff that have the correct level of authorisation to access them.
This may sound like it is something for large businesses only, but in reality businesses of all sizes should be considering their 'Digital Transformation'. COVID-19 has changed the way we all work and has moved the paperless office closer by many years. Why store paper documents at a location where you possibly cannot access them instantly? Even if you are an SME, you will benefit from having all your current and historic business documents on one small encrypted USB Flash Card, server or Cloud storage solution
All collections and deliveries of your documents are performed in a COVID-19 safe manner, using our own vehicles.
If 'Digital Transformation' is new to you, please contact us, and we will supply you with comprehensive advice tailored to your own requirements, free of charge.
We look forward to hearing from you.